I'm a professional.  
What does that even mean?  My best guess is that it means I went to school for a long time and entered a career where I get to behave professionally and interact with people.  Fast forward 18 years after graduating high school and I have a successful career in medicine doing anesthesia.  I have met some fantastic people along my journey and I've traveled and experienced life to the fullest.
This slideshow requires JavaScript.
So why this post?
Because I'm 35 and according to the OB/GYNs…I'm AMA (advanced maternal age).  In a nutshell, it means that after the age of 35, there are significant (possibly exponential?) risks of chromosomal abnormalities with my eggs or there could be serious problems with my baby at my age.  The older I get, the more I'd like the option of having a family… and that's whether I meet the right guy or not.
What's it like to undergo hormone stimulation?
Tues, March 3:  I'm currently on day #5 of injections and I still feel normal (i.e. no crazy hormonal emotions or anything; no bloating; no weird experiences, etc.). I don't have any emotional drama; no crazy hormonal thoughts or outbursts. I actually feel pretty normal.  No bloating, no PMS, etc. I don't know what I'm supposed to feel bc I feel just normal… like a normal day without the injections.  Now, the injections –> I'm starting to dread the 7pm hour bc these injections are starting to hurt!  I'm a pretty tough cookie… don't be fooled by the smiling youngish face.
Fri, March 6: I'm bloated.  Cravings are starting to kick in, but maybe it's just stress at work?  No crazy emotional stuff.
Sat, March 7: The bloating continues.  In fact, my ovaries are pretty sensitive — any big bounces in the car or if I sit down hard is painfully noticeable.  The Ganirelix stings a little bit more than the others on injection.  No big hikes or active things: no trail running, no running (period!), no elliptical, no jumping.  I'm starting my couch potato life and getting stir-crazy!  But, I did do a 7 mile flat hike today — I couldn't help it!
Sun, March 8: The bloating continues.  I definitely feel the pull/sensitivity of both my ovaries.  Even when I empty my bladder, the pressure/tug release is definitely present.  Huge mishap today: I underestimated how much Follistim I had!  Today, I was supposed to go up on Menopur, but I didn't have any extra, so I was told to take my standard 150 dose.  Yet, they told me to go up to 300 on Follistim today and I barely had any when I stuck the needle in! I remembered I had an extra vial with just a small amount left and injected that.  it was only 150.  3 injections in one night is no fun.
Mon, March 9: Gave myself an additional 150 follistim this morning once the pharmacy opened.  15mm follicles are looking good!  My left ovary has a ton!  The right ovary is doing alright as well.  Just waiting to get the estrogen level up.  Same bloated feeling.  No physical activity or heavy lifting.
Tues, March 10: Estrogen is finally above 1,000! Apparently after many years of birth control pills, it suppresses estrogen… on track!
Thurs, March 12: All systems go for Friday retrieval. 🙂  My last injection was this morning.  I'm incredibly happy to be done with those!  The indomethacin makes my head cloudy — not sure I like the feeling.
Fri, March 13: yes it's Friday the 13th. But I'm not superstitious. Showed up at 6 am and proceeded with paperwork. Estrogen and progesterone levels were fantastic. Went back to the OR around 7am. A little propofol and fentanyl for my MAC case. I requested no versed. Some Toradol in the pacu to help with cramping. Had a fine relaxing day after. Took some tylenol for cramps. They retrieved 13 eggs. 6 mature ones and 5 not quite mature ones.  Wonder what we do from here. I'm still super bloated and my doc said no physical activity for 2 weeks.
Tues, March 17: The bloating is getting better.  There wasn't much cramping or pain or spotting after the retrieval.  Maybe I am lucky?  I only took Tylenol twice since Friday.  The bloating was extremely intense Saturday, Sunday, and Monday.  I feel that it is better today.
Wed, March 18: I was thinking more about the numbers of eggs retrieved and came upon a couple of different articles and resources.  I haven't chatted with my doc yet.
Here's the replay of my series of events:
Wed, Jan 28: Ultrasound to assess # of follicles.  Start antibiotics (5 day z-pak).  Start taking prenatal vitamins, vitamin D, and baby aspirin daily.
Sun, Feb 22: Stopped birth control pills per Fertility Doc who had me start and stop these a couple of times.
Thursday, Feb 26: Morning blood draw and afternoon ultrasound.
Fri, Feb 27: Start Menopur 150IU SQ and Follistim 150 SQ @ 7-9pm
Sat, Feb 28: Menopur 150 IU, Follistim 150
Sun, Mar 1: Morning blood draw. Menopur 150, Follistim 150
Mon, Mar 2: Morning blood draw. Menopur 150, Follistim 200
Tues, Mar 3: Morning blood draw. Afternoon ultrasound. Menopur 150, Follistim 250
Wed, Mar 4: Morning blood draw. Menopur 150, Follistim 250
Thurs, Mar 5: Morning blood draw. Afternoon ultrasound. Menopur 150, Follistim 250.
Fri, Mar 6: Morning blood draw. Menopur 150, follistim 250.
Sat, Mar 7: Morning blood draw and ultrasound. AM Ganirelix start. PM Menopur 150, Follistim 275.
Sun, Mar 8: Morning blood draw.  Ganirelix. Menopur 150, Follistim 300 (but I only injected 150 bc I ran out!).
Mon, Mar 9: Morning blood draw and ultrasound.  Ganirelix, Follistim 150.  Menopur 150, Follistim 300.
Tues, Mar 10: Morning blood draw and ultrasound. Ganirelix. Menopur 150, Follistim 275 (ugh! i ran out again!).
Wed, Mar 11: Morning blood draw and ultrasound.  Ganirelix. Indomethacin 50 tid. Lupron 0.8ml @19:30. Pregnyl 1000U IM.
Thurs, Mar 12: Lupron @ 7:30a. Morning blood draw. Indomethacin tid. NPO after 10pm.
Fri, Mar 13: Oocyte retrieval @ 7:00a. Doxycycline 100 bid.  No heavy lifting (>10 lbs for a couple of days — better yet I was told two weeks!).
Sat, Mar 14:  Doxycycline 100 bid.  Restart baby aspirin, prenatal vitamins.
Sun, Mar 15:  Doxycycline 100 bid.  Baby aspirin, prenatal vitamins.
Mon, Mar 16:  Doxycycline 100 bid.  Baby aspirin, prenatal vitamins.
Tues, Mar 17:  Doxycycline 100 bid.  Baby aspirin, prenatal vitamins.
Wed, Mar 18:  Doxycycline 100 bid.  Baby aspirin, prenatal vitamins.
Thurs, Mar 19: Could this be my first normal day??? Holy cow!
Fri, Mar 27:  They said they got 13 eggs… but they didn't tell me 6 were mature and 3 were intermediate. When i had my initial consultation… i told her i wanted 2-4 kids possible.  If i assume wcs (worst case scenario), which i should in this case… that would mean at best only 1 or 2 kids.  I was completely deflated. so i am going to do a second round.  it's not what i want to do, but it's my best chance.  She thinks it's bc i've been on bc pill for so long, so i can't take those from now until my next go.  She's aiming for July 2015.  She saw plenty of follicles (which is good)…. but my hormones had been suppressed so long bc of the bc pill.  I'm sad bc i have to do this again…. and it was hard enough the first time.
In this whole process, I met a wonderful man. We are looking at doing embryos for a higher success rate.
Mon, July 13: Prolactin level is 38 on re-draw from fri. 😀 that is normally where I hang out. We decided no repeat MRI (I had been getting them annually for 5 years after surgery to assess growth — I think last was 2010). No growth with drawing prolactin at those times as well as checking for visual field defects annually still. All points to good signs. She's going to reach out to my endocrinologist and I'm going to get back on bromocriptine (to make my prolactin normal). I wanted to normalize prolactin first before getting on an estrogen stimulating med (that can grow the old prolactinoma). So… I also told her about you and that we're looking at a possibility of embryos instead of just eggs. She felt very positive about that bc she said I had plenty of follicles and that would ultimately a higher success rate. And she also knows about my prior long use of birth control pills for regulating periods (bc of prolactinoma). All of this points to a good sign that things are normalizing and we have a plan. She said she'd like to see me on bromocriptine for about 3months and would be getting another prolactin draw 6mo after starting that med.
When I was a kid and had to get immunized, my dad used to tell me "don't be a chicken shit."  And I wasn't.  When I was 4, I vividly remember putting my arm out voluntarily when I had to get a shot.  What's more odd, is that at the tender age of 4, I would watch the needle placement into my arm and not look away.  It was single-handedly one of the best lessons my dad ever taught me.  Face your fears directly.  So, my present-day self is perhaps a bit more squeamish giving my own shots into my abdomen.  The injections are given subcutaneously, which means that it goes into the fat layer below the skin but above the muscle.
This slideshow requires JavaScript.
Why Am I Doing This?
I wanted to preserve my fertility and not feel so rushed to find "Mr. Right For Me."  To be honest, I never thought I would be taking this journey… let alone by myself.  I always envisioned being with the love of my life and starting a family once I achieved my career.  But nature and the biological clock don't stop.  That's life.  So I'm making the best of my situation and hoping to preserve my future and share it with someone who will explore and share this journey of life with me.
Because in the end, happiness deserves to be shared.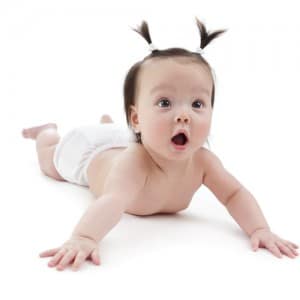 Another gal's journey and exploration
---
Updated Nov 1, 2015 from the NEJM
Teaching Topic
Cryopreservation of Oocytes
CLINICAL PRACTICE
G.L. Schattman



In the United States, more than 100,000 women of reproductive age receive a diagnosis of cancer each year, and they are at risk for diminished reproductive potential or infertility as a result of treatment. The freezing of oocytes has become a clinically viable option for women who wish to have a child in the future but are facing either an age-related or iatrogenic decrease in the quality and quantity of oocytes.
Clinical Pearls
  What is currently the preferred method for cryopreservation of oocytes?
The large size and high water content of oocytes make the formation of ice crystals and subsequent cell injury or death difficult to avoid during the cooling process. Vitrification has replaced the slow-freeze method as the method of choice for cryopreserving oocytes, since it minimizes ice-crystal formation and results in higher rates of cell survival, fertilization, embryo development, and pregnancy. As compared with the slow-freeze method, vitrification involves exposure of oocytes to relatively higher concentrations of cryoprotectants for a shorter duration, followed by ultrarapid cooling either through direct immersion into liquid nitrogen (in so-called open systems) or with the use of small, volume-sealed straws (in closed systems). Once vitrified, the cells can be stored indefinitely in liquid nitrogen.
  Is there an association between cryopreservation of oocytes and subsequent congenital abnormalities?
Oocyte cryopreservation by means of slow freezing or vitrification has not been shown to increase the incidence of aneuploidy or congenital abnormalities in children, although long-term studies involving large numbers of births resulting from thawed oocytes are still lacking. Collection of data on long-term outcomes by the Society for Assisted Reproductive Technology is under way.
Morning Report Questions
Q. What factors are central to the likelihood of achieving a live birth using cryopreserved oocytes?
A. In determining the probability of achieving a live birth with the use of cryopreserved oocytes, the two most critical factors are the woman's age at oocyte collection and the total number of oocytes available. Rates of embryo implantation decline as women age, owing to increased embryo aneuploidy; this risk applies also to cryopreserved oocytes obtained from older women. Whether cryopreservation further damages the oocyte beyond the normal age-related decrease in oocyte quality is unknown. In a prospective study evaluating the efficiency of oocyte vitrification, the proportion of vitrified oocytes that resulted in a live birth was 8.2% (12.1 oocytes per live birth) in women 30 to 36 years of age and 3.3% (29.6 oocytes per live birth) in women 36 to 39 years of age. In a multicenter observational study that assessed predictors of outcome when oocytes were vitrified, the live-birth rate decreased by 7% for every year of increase in the age of the woman. For every additional mature oocyte, the delivery rate increased by 8%.
Q. What are the guidelines of the relevant professional societies concerning oocyte cryopreservation?
A. The American Society for Reproductive Medicine suggests that oocyte vitrification and warming should be recommended to women facing infertility due to chemotherapy or other gonadotoxic therapies. The American Society of Clinical Oncology recommends that "even if women are ambivalent" about having children, they should be referred to a reproductive endocrinologist. However, the guidelines of the American Society for Reproductive Medicine also recommend caution regarding the use of oocyte vitrification to circumvent the effects of age on the reproductive potential of healthy women. These guidelines specifically state that " . . . there are no data to support the safety, efficacy, ethics, emotional risks and cost-effectiveness of oocyte cryopreservation for this indication."
Table 1. Reasons to Consider Cryopreservation of Oocytes.
---
ROUND 2
Cycle day 1- Call doc to schedule a BASE US and blood draw for cycle day 3.
Begin checking for ovulation surge with ovulation predictor kit on cycle day 8.
Call me when the surge is positive.
o Doc will make me a calendar when I surge that maps out the rest of my cycle
6 days post surge you will begin taking Estrace for about 2-3 weeks
After Estrace course you will begin stimulation with Menopur and Follistim again or Menopur and Clomid
Stimulation takes approx 10 days
Retrieval two days later